Nature Coast Entertainment Services, LLC is a full-service professional entertainment company. Our philosophy is simple:
Offer quality products and first-class service at affordable prices.

Nature Coast Entertainment Services, LLC is fully insured through GA Mavon & Co and we carry a $1,000,000 policy.

---
Disc Jockeys
Michael Greenberg | Owner, Disc Jockey, Sound & Lighting Specialist, Officiant
mike@naturecoastdj.com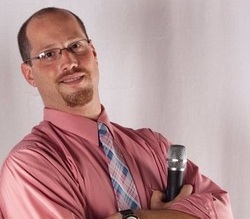 Michael has more than 16 years professional disc jockey experience, where he specializes in weddings. Michael started in the DJ business in Baltimore in 1990. He worked as a DJ, Office Manager and Sound Technician for Absolute Sounds, Inc. and Advanced Entertainment, Inc. In 1992, Michael launched his first business, MARAGE entertainment. Michael performed at weddings, proms, corporate events, birthday parties, etc. For several years, Michael was one of the disc jockeys for the United States Naval Academy Officer's Club. Michael has also worked in Sound Production with Advanced Productions.

In 1999, Michael sold MARAGE entertainment and moved to Florida. He is now married with two children. In 2008, Michael started Nature Coast Professional Disc Jockeys. His vision is to be able to provide quality entertainment at affordable prices. In 2009, Michael hired Darnell Gadson and launched Nature Coast Professional Disc Jockey's Live Music division. The pairing of live music and disc jockeys have made Nature Coast Professional Disc Jockeys one of the area's most dynamic entertainment companies. Since then, we have brought on some of Florida's most talented musicians, vocalists and disc jockeys. In 2010, Michael saw the need to expand the business and started Tampa Orlando Photo Booth -- offering the best all-inclusive photo booth packages! In 2011, Michael has launched Join Together Forever. Join Together Forever is an officiant/minister company joining couples in the greater Tampa and Orlando markets. Michael was very proud to have Nature Coast Professional Disc Jockeys awarded WeddingWire's Bride's Choice Award 2011. Michael saw the need and changed the parent name of the company to Nature Coast Entertainment Services, LLC. He believes that the company has evolved into an entertainment company that features disc jockeys. The latest venture - Tampa Up Lighting - has proven to lead the way in the Tampa market in LED, Battery Powered Up Lights, Pin Spots and more! Michael looks forward to working with you!

---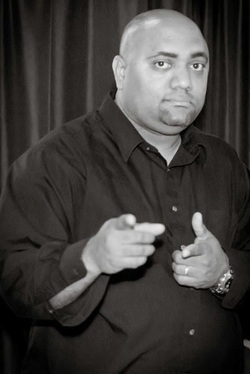 DeeJay Kue has been a member of the Nature Coast Entertainment Staff since 2012. Has has over 10 years DJ experience in Birthday Parties, Weddings, Clubs and Corporate Events.
---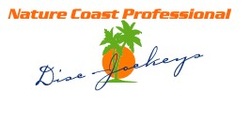 Chad has been a member of the Nature Coast Entertainment Staff since 2011. Has has over 10 years DJ experience in Birthday Parties, Weddings and Corporate Events.
---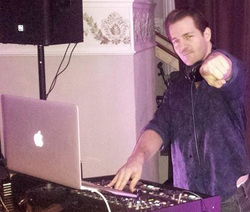 Tom is our newest staff member. A detailed bio and picture will be coming soon.
---
Musicians & Vocalists
Darnell Gadson | Director of Live Music, Cellist, Pianist & Officiant
darnell@naturecoastdj.com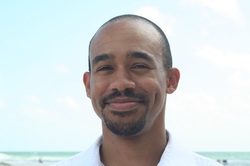 Born and raised in the Tampa area, Darnell began playing cello in seventh grade. After years of playing in volunteer and community ensembles and orchestras, he returned to college at the age of 29 to work on a music performance degree. While attending Hillsborough Community College and the University of South Florida, he had the privilege of studying solo and ensemble works under a number of local professionals. Darnell's hobbies include playing piano, reading, and, of course, listening to music. His favorite composers are Tchaikovsky, Khachaturian, Debussy, and Ravel. When not listening to classical music, he is often found listening to Tori Amos or pop music from the 1980s, or watching episodes of Stargate SG-1 or Atlantis.
Darnell has been a Nature Coast Entertainment staff member since 2009.
---
Leah Roth | Violinist (Tampa)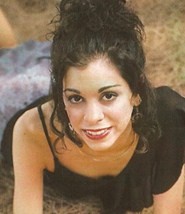 Leah Rothe, violin, received her Bachelor of Arts in Violin Performance from the University of South Florida (2004) and has studied with the Miami String Quartet (2000-2002). Accomplished, versatile, and creative, Leah has been providing violin music to Tampa Bay and Central Florida for 10 years. She has performed with various orchestras including Orlando Philharmonic, Southwest Florida Symphony, Brevard Symphony, Opera Tampa and the Candlelight Orchestra at Disney/Epcot. Leah has attended summer music festivals such as Eastern Music Festival in Greensboro, North Carolina and Florida International Festival where she was awarded a full scholarship to study alongside the London Symphony Orchestra. She is also an active and adaptable wedding violinist with a wide assortment of music to accommodate any of your wedding styles. Leah has been a Nature Coast Entertainment staff member since 2011.


---
Laurie Vodnoy-Wright | Violinist (Tampa)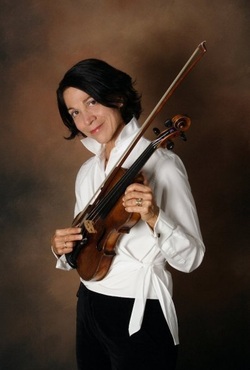 Laurie Vodnoy-Wright is the premier violinist along the Tampa to Sarasota Bay Areas. She performed with the Florida Orchestra for 16 years and the Sarasota Opera for 8 years. Performing Weddings, Corporate Events, Cocktail Parties, Receptions, Elegant Evenings, Black Tie Affairs, Openings, Fund Raisers, Museums, Art Galleries, Chamber Music, RecitalsPremier Violinist at the Don CeSar, Ritz, Ringling Museum, Fine Arts Museum, Cad A Zan, Vinoy, Sirata, Tradewinds, Post Card Inn, Sheraton Sand Key, Mariott Sand Key, Hyatt Grand Clearwater Beach, Hilton Clearwater Beach, SandPearl Clearwater Beach, Carlouel Yacht Club, Pasadena yacht Club, St. Pete Yacht Club, Treasure Island Yacht Club, Pass A Grill Beach, Lido Resort, Lido Key, Anna Marie Island, Selby Gardens, Historic Spanish Point, Sunken Gardens. She performs with the Avanti String Quartet. Harp, flute, guitar or piano.North Carolina School of the Arts, Montieux Music School, BM Indiana University, MM Chicago Music College Roosevelt University Laurie has been a Nature Coast Entertainment staff member since 2011.
---
Mary Berglund-Bos | Violinist, Flutist (Orlando)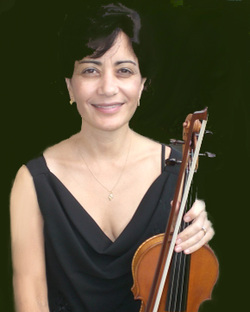 Mary Berglund-Bos has over 20 years experience in performing at weddings throughout the Central Florida region. She has performed at all the major theme parks and many churches and gardens in the Orlando area. She has worked with many ministers, wedding coordinators, catering directors, local musicians, singers, and organists.


Mary can recommend music for the prelude music that is played while your guests arrive, through the bridal processional and recessional. Mary is able to perform as a soloist on the violin or flute and able organize small ensembles to perform for your ceremony, cocktail hour, and throughout dinner. Being a music arranger and composer, she is able to create an arrangement of your special or favorite song for the instrumentation you have chosen to use for your wedding or reception. Mary has been a Nature Coast Entertainment staff member since 2011.




---
Grace Juliano | Cellist (Tampa)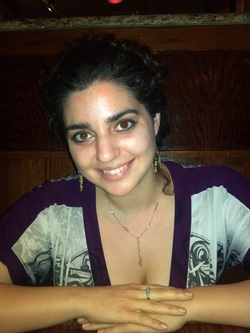 Grace graduated with both my bachelor and master degrees in music performance from the University of South Florida.
Grace is an active performer, and is always working on different projects, performing music from the Baroque era, all the way up to playing pieces that are brand new. Grace plays solo music at cafes weekly, and plays with several different orchestras during the year, including the Florida Orchestra, and Opera Tampa. Grace has been teaching privately for nearly 10 years, and consider it her passion. Grace has been a Nature Coast Entertainment staff member since 2011.


---
Maria Valentine | Harpist, Pianist, Ordained Minister (Tampa)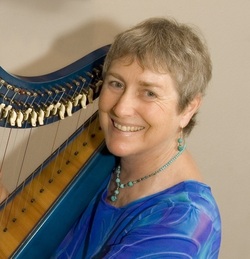 Maria Valentine, harpist and pianist, offers professional personal service for all your special events.She started playing piano and singing at 18 months of age, and has studied with many master teachers, learning to play and enjoy a variety of instruments since then. In recent years, the harp has become a favorite, both in terms of elegance and in the soothing way it seems to touch the heart. Healing music is also a specialty, as in hospital, hospice or private settings. She teaches innovative classes, workshops and lessons on both harp and piano.Maria has a music degree from the University of Georgia, and a lifetime of musical experience throughout the USA and abroad, performing, teaching, recording, composing, band and choral directing, and in music therapy. Recently moved to Florida, Maria comes from 23 years as a professional musician on the island of Maui, Hawaii. She was musical director of and recorded with the popular Maui eclectic music group Tropical Harps (tropicalharps.com). Her harp music is also featured on the CD "In My Heart" by Hoku award winner Uluwehi Guerrero. She co-founded and was first president of Maui Folk Harpers, a chapter of the International Society of Folk Harpers and Craftsmen.Maria plays for weddings, churches, hotels, restaurants, art galleries, hospitals and hospices, charity events, and private and public functions such as parties, dinners, banquets, and sales promotional shows.She has a large and varied repertoire, from Classics to Standards, Celtic, Hawaiian, Christian, Jewish, Children's music and more!As an Interfaith minister, Maria officiates for weddings and other ceremonies, personally creating your special event to your preferences, from traditional to original, religious or non-religious. She performs weddings, vow renewals, commitments, baptisms and blessings of all kinds."My purpose is to serve you through music with beauty, elegance, and personal care." Maria has been a Nature Coast Entertainment staff member since 2011.
---
Christine MacPhail | Harpist (Orlando)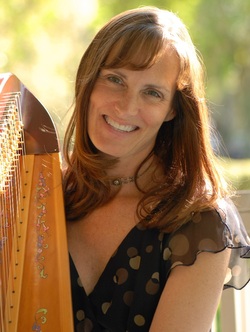 Christine saw an antique harp in a museum when she was 6 years old. It was love at first sight and she has been playing the harp ever since. Christine has performed at weddings, special occasions, and corporate events throughout Central Florida for over 25 years. She was the harpist in the Atlantis dining room at the Renaissance Orlando Resort from 1987 until it closed in 2005, and she currently performs regularly for tea in the Lobby Lounge at the Ritz-Carlton Grande Lakes Orlando. Christine has a varied repertoire, including classical, contemporary, and Celtic music. Her favorites are the easy listening love songs of the 1970s! Christine has been a Nature Coast Entertainment staff member since 2010.

---
April is a graduate of Youth With A Mission Boston. Her study was Creative Arts in Worship. She toured Europe for 2 months, performing music for productions and churches in Northern Ireland, Scotland and England. Her passions are writing music, singing, photography, art, and making others laugh. Her love for the piano started as a little girl growing up in church. A friend of the family paid for her to get lessons by the most reputable professional in her area. From there, it launched into playing at nursing homes, writing songs for ceremonies and actively being involved in her worship team at church. After playing and singing for over 10 years, she enjoys teaching younger children piano and the joy of learning music. April grew up in New Jersey, but has been in Florida for 13 years. Brooksville is where she calls home. "It's a small town with a big heart." She has a great family who inspire her every day. They've always supported her decisions and encourage her to follow her heart. She desires to continue her schooling in music and would love to one day record songs of her own. April has been a Nature Coast Entertainment staff member since 2009.

---
Elena Van Bruggen | Vocalist (Tampa)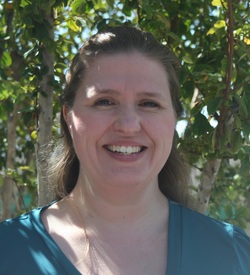 Elena completed voice studies at Western Kentucky University and Western Michigan University. She was a member of elite choirs at both schools, and toured the upper midwest extensively. She has performed with the Bowling Green Symphony Orchestra, the Kalamazoo Symphony Orchestra, the Grand Rapids Symphony Orchestra, the Hope College Symphony Orchestra, and the Calvin College Community Choir. In addition, she has performed in several musical productions at Holland Civic Theatre, including "Fiddler On The Roof", "Nunsense" and "The World Goes 'Round". She has also served as musical director at HCT for productions of "Once Upon A Mattress" and "Honk!". Elena has been teaching piano and voice privately for over 10 years, and has served as director and music instructor at All Nations Arts Academy, an inner city arts school in Tampa, FL. Elena has been a part of church choirs and worship teams, and has played and conducted bell choirs. She has been performing at weddings and other functions for over 15 years.


Elena hails from West Michigan originally, being born in Kalamazoo and raised in the small town of Hamilton. She met her husband while performing in a community theater production of "Fiddler On The Roof". They moved to Florida in 2005 to take a position as creative arts directors for an inner city church in Tampa. She serves as the Children's Director at River of Life Christian Center's South Campus. Elena has been a Nature Coast Entertainment staff
member since 2009.
---